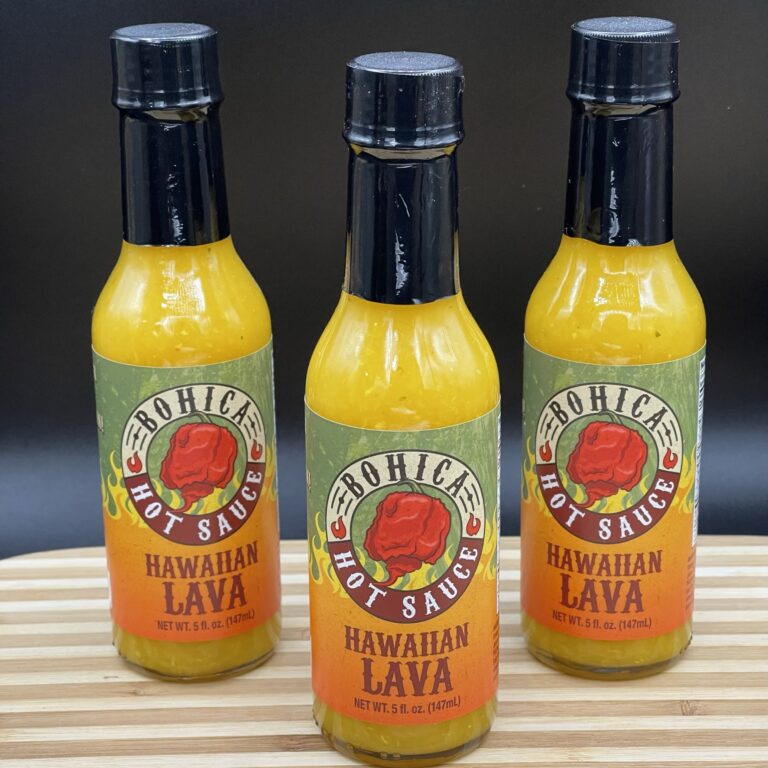 About Bohica Hot Sauce
Bohica Hot Sauce is the sister company of Bohica Pepper Hut. Bohica Hot Sauce offers different flavors of hot sauces made from our super hot peppers which we grow in our pepper fields. We recently launched our first flavor of hot sauce, "Hawaiian Lava" and will have additional flavors hitting the market soon.
Product List
Hawaiian Lava - Hot Sauce Hawaiian Lava hot sauce is made from a perfectly balanced blend of fruits, peppers and spices which complements any dish. Our hot sauce goes great with chicken, pork, shrimp, fish, beef, salads and much more. It adds the perfect blend of flavor and heat to virtually any dish. The heat builds with each bite, but never overpowers your food. It's a tangy, spicy and fruity masterpiece that will keep you coming back for more!